חברי האגודה שלום רב,
הכנס השנתי של האגודה הישראלית לאנדוקרינולוגיה כבר מוכן. אפשר להיכנס כעת לאתר האגודה, לצפות בתוכנית ולהירשם לכנס. בחוברת מרץ פרטים על תהליך הבחירות, עדכונים, חדשות וכתבות בנושאים חשובים שהתפרסמו בחודש האחרון, לו"ז כנסים ומפגשים בארץ או בחו"ל ועוד. בפינת ההיסטוריה והאומנות סקירה קצרה על חייו של Siegfried Oberndorfen. צפייה מהנה.
חדשות וועד האגודה
בחירות לנשיא ולוועד האגודה אפריל 2016
באפריל 2016, בתום 4 שנות פעילות, נשיא האגודה והועד הנוכחי יסיימו את כהונתם. הבחירות לנשיא/ה חדש/ה ולוועד יפתחו בקרוב בהתאם לתקנון ויסתיימו בבוקרו של היום הראשון של הכנס. לפרטים לנוספים לחצו כאן.
הכנס השנתי ה-45 של IES
הכנס השנתי יתקיים ב- 12-14 באפריל 2016 בירושלים במלון ענבל. ההרשמה לכנס נפתחה והנכם מוזמנים להיכנס לאתר ולהירשם. תכנית הכנס כבר הועלתה לאתר וכוללת נושאים מגוונים כולל סרטן תירואיד, endocrine disruptors, טיפול הורמונלי תחליפי בגיל מעבר, גידולים ניורואנדוקרינים, אנדוקרינולוגיה של הריון, ועוד. השנה הוזמנו 7 מרצים מחו"ל. מדובר בתוכנית מרשימה לרגל סיום
כהונתו של ועד האיגוד הנוכחי.

אירועים וכנסים בארץ ובחו"ל
Obituary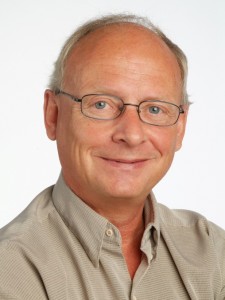 Jens Sandahl Christiansen, 1948 – 2015
Jens Sandahl Christiansen, Professor of Internal Medicine, DMSci, FRCPI, Aarhus University Hospital has died at the age of 67. As a very young man, Jens went to Copenhagen and graduated from medical school with a gold medal thesis about diabetes. The early years of training at the Steno Diabetes Center (SDC) helped form his creative character. He wrote his doctoral thesis at SDC about diabetic nephropathy and finalized his postgraduate education in Aarhus, where, in 1989, he became a consultant in internal medicine and endocrinology at the Aarhus University Hospital. He subsequently became a clinical professor in 1993. He also initiated a series of clinical research projects in collaboration with senior and junior colleagues; this translated into a number of pivotal discoveries in the field of diabetic complications and clinical aspects of growth hormone (GH) research. He was the senior author of the first controlled trial of GH replacement in adult hypopituitary patients, which prompted a number of pioneering papers in that field. He established a strong international network of colleagues in endocrinology and has served on numerous boards in several scientific societies. He was a co-founder and later president of the Growth Hormone Research Society (GRS). He was passionate about GRS-sponsored workshops and consensus statements as well as the GRS/IGF International Congresses.
(Source: Endocrine News)
קווים מנחים והצהרות
New Guidance On Long-Term Use Of Bisphosphonates
New guidance published in JBMR on the long-term use of bisphosphonates endorses consideration of drug holidays after several years of treatment, but primarily only for patients at a low risk of fracture. The authors of the guidance were members of an ASBMR task force.
http://onlinelibrary.wiley.com/doi/10.1002/jbmr.2708/full
שיתוף פעולה במחקר
Hypopituitarism ENEA Rare etiologies Observational Study (HEROS)
The HEROS study launched by the ENEA Workshop and Study Committee is the 3rd ENEA international study of this type collecting clinical data from ENEA investigators collaborating to produce a large cohort of patients with rare diseases. The HEROS will recruit patients with Histiocytosis X, Sarcoidosis, Hypophysitis (lymphocytic & others), and idiopathic Diabetes Insipidus. Each patient will be assigned to one of the four different registries, according to diagnosis. The study is planned as a retrospective analysis of patients who have already been treated and are being followed-up by ENEA investigators. To encourage investigators' contribution to this study, we shall use a friendly web app called "Heros", www.synergy2GO.com. A new account can be created by clicking "Sign up" button on the home page and filling out the form with personal data and the Heros app code M8G562. Thank you for your co-operation.
Ilan Shimon MD, on behalf of the ENEA Study Committee
חדשות באנדוקרינולוגיה
Physicians claim WHI findings on HRT have been misinterpreted.
A perspective piece in the NEJM by JoAnn Manson, MD of Brigham and Women's Hospital in Boston, and Andrew Kaunitz, MD, of the University of Florida College of Medicine in Jacksonville, argued that many menopausal women suffer unnecessarily because of anxiety and confusion surrounding the initial findings on HRT from the WHI nearly 15 years ago. In the video linked to the article, Manson describes how WHI findings have been misinterpreted.
להמשך קריאה
 Women With Hyperthyroidism May Face Higher Breast Cancer Risk.
Research published in the EJE suggests women with hyperthyroidism may face a higher breast cancer risk. Investigators found that women with the condition have 11 percent increase in their risk for breast cancer, while those with hypothyroidism have their risk 6 percent below that of women with normal thyroids.                                              
להמשך קריאה
Russian Scientists Claim To Have Created A Mouse Thyroid Using A 3D Printer. Scientists at the Russian Skolkovo Innovation Center claim to have used a 3D bioprinter to create a thyroid gland that has already been transplanted into a living mouse. The Center vice president Kirill Kaem said it will take significant time, at least 15 years, to replicate it for human organs.                                                
להמשך קריאה
Mouse Study Reprograms Stomach Tissue to Replace Beta Cells.                       Scientists have been trying to figure out how to replenish vital insulin-producing beta cells that are missing in type 1 diabetes. Unfortunately, in type 1 diabetes, the body continues to inflict damage on native and transplanted insulin cells. In a research published in Cell investigators working with mice took samples of tissue from the lower stomach and grew them into mini-organs that, when transplanted back into animals, functioned as insulin-producing cells.
להמשך קריאה
Osteoporosis Drug Meets Primary Goals in Late-Stage Clinical Trial
Amgen Inc. announced that romosozumab, their experimental osteoporosis drug, met its primary goals in a late-stage clinical trial. The drug, in a study of postmenopausal women with osteoporosis, reduced the occurrence of new vertebral fractures.
להמשך קריאה
The war of insulin
An article in Bloomberg Business reports that Express Scripts, the largest U.S. manager of prescription-drug benefits, has designated Tresiba a non-preferred option, putting it on a higher co-payment tier than best-seller Lantus and other insulins. Bloomberg News says that Express Scripts found the studies Novo Nordisk conducted showing less hypoglycemia were not convincing enough.
להמשך קריאה
פינת האומנות וההיסטוריה
Siegfried Oberndorfer (1876-1944)
The pathologist who coined first the term carcinoid.
Siegfried Oberndorfer was born on 24th June 1876 in Munich, Germany, the second son of a successful real estate buyer. He studied Medicine at the University of Munich and finished his studies in 1900. He revealed his passion for Pathology in 1898 when as student followed an internship in the department of Pathology in Kiel. In 1901 while working in Geneva as assistant to Professor Friedrich Zahn he described two cases of carcinoids and in 1904 as assistant to Professor Otto Bollinger he added four other cases. His unique observations regarded the multiple small intestinal tumors were presented in 1907 in Dresden at the annual meeting of German Pathological Society. During his lecture he presented six cases with submucosal lesions in the small intestine and summarized the characteristic features of the lesions noticing that are small size and often multiple, well defined having no tendency to infiltrate the surroundings, slow-growing, histologically resembling poorly differentiated adenocarcinomas and give not metastasizing. His discovery was heavily debated as a great number of pathologists considered these tumors adenomyomas or a tumor change of a heterotopic pancreas anlage. His work entitled "Carcinoid Tumors of the Small Intestine" was published in December 1907 in Frankfurt's Pathology Revue. However, his initial assertion that carcinoids were benign tumors proved to be incorrect as he observed carcinoids with lymph node and liver metastases and in 1929 he admitted that some carcinoids exhibit malignant features and metastasize. After spending twenty-two years as Professor of Pathological Anatomy at the Munich-Schwabing Hospital's Pathological Institute he was recognized as a distinguished teacher. Victim of the Nazi anti-Semitism he was forced to immigrate to Turkey in 1933. He was appointed Professor of the Department of Pathology of the University of Instabul and with his colleague Professor Philipp Schwartz, also exiled in Turkey as he was of Jewish origin too, planned and chaired the Institute of Pathological Anatomy in Istanbul. In 1938 he founded the Turkish Institute for Cancer Research. Oberndorfer described also the pathology of the male genital tract in his book Prostata Hoden (1931), contributed in the study of the pathogenesis of appendicitis and tuberculosis, published a textbook on cancer in German, a handbook of General Pathology (1937) in Turkish and towards the end of his life wrote an unpublished autobiography. He died in Instabul in 1944 at the age of 68 due to a thymoma.
מקור להמשך קריאה
© כל הזכויות שמורות | האגודה הישראלית לאנדוקרינולוגיה